Big Pencil Lures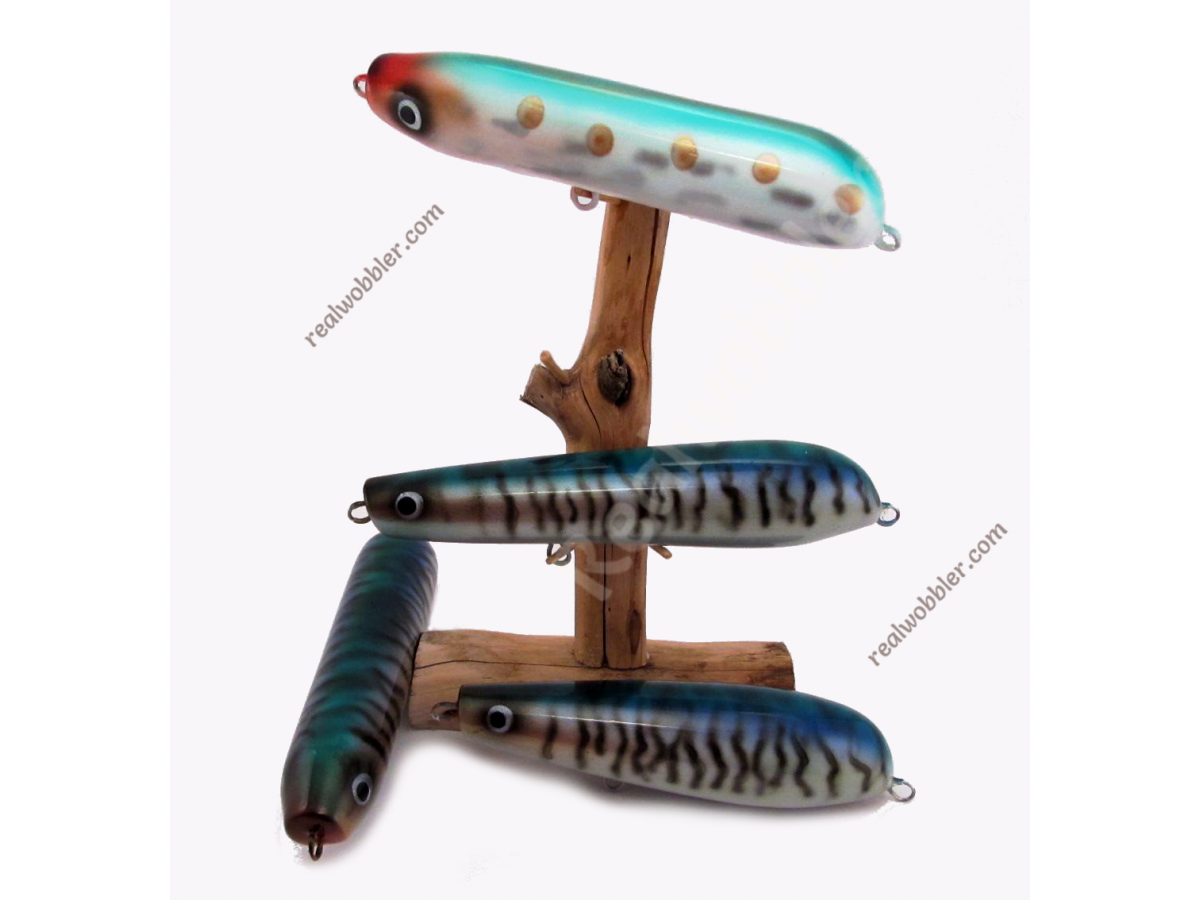 Remove this product from my favorite's list.
Add this product to my list of favorites.
Big Pencil Lures
Handmade natural looking surface lures with Zig Zag swimming action, which imitates the movements of a jumping fish when it is being chased. This action will drive big predatory fish in salt- and freshwater crazy.

They are best to fish for bluefish, striped bass, barracuda, largemouth bass, pike, asp, catfish, and other big predatory fish species in salt- and freshwater.
As all Realwobbler Big Pencil Lures are handcrafted, there are differences in their sizes, shapes, and decorations. Their features are as follows:
Bodies: robust poplar wood.
Body length: 12 - 13.5 cm / 4.72" - 5.31".
Circumference of the widest part: aprox. 8.2 - 10.3 cm / 3.23 - 4.06".

Weight: 27 - 39 g / 0.95 - 1.37 Oz.
Floating.
2 treble hooks.
Different sizes available or can be made upon request.
Prices: 27.95 - 32.95 Euro
29.95 - 37.20 US
Ref. 00156