Fish Skin Lures

There are 7 products.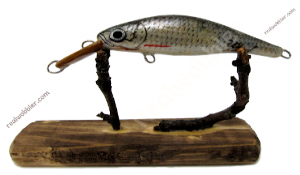 Efficient and Amazing Handmade Fishing Lures Covered by Real Fish Skin
Realwobbler's lure maker Tsvetomir (Tsetso) started making lures for his fishing back in 1996. Impressed by their efficiency and the many trophies he caught with them, he has been constantly analyzing and improving them over...
Show