Retro Lures "Zander"

There are 3 products.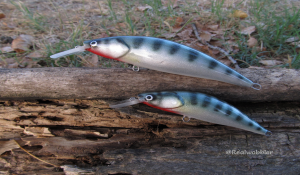 New Realwobbler Retro Zander crankbaits! Elaborated upon a customer request, now available to all of you! With a nice zander pattern of different colors and sizes, you can target zander/ walleye, catfish, pike, asp, bass and other predatory fish with great success. As always, they have been tested in a river in strong current, so you can enjoy and rely on a perfect swimming action, and...
Show