Retro Lures "Mackerel"

There are 7 products.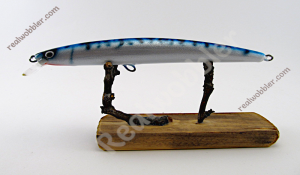 Best lures for sea fishing! Handmade out of the passion to fishing by an expert fisherman with fishing experience of over 30 years and lure-making experience of over 20 years.
Designed to catch sea bass, barracuda, bluefish, tarpon, snapper and many other predatory fish in salt water, and to help you improve your fishing experience.