Target Fish

There are 7 products.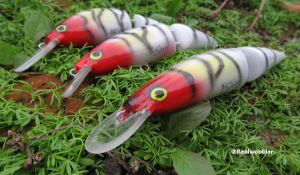 What Lures Catch What Fish? The Right Lures for Different Fish Species
Not sure what lure is right for the fish you are targeting? Here we are offering some help to you! You can find handmade fishing lures Realwobbler grouped according to the different fish species. Looking for the best bass, pike, walleye/ zander lures? We have them...
Show