Topwater Belly Lure Yellow M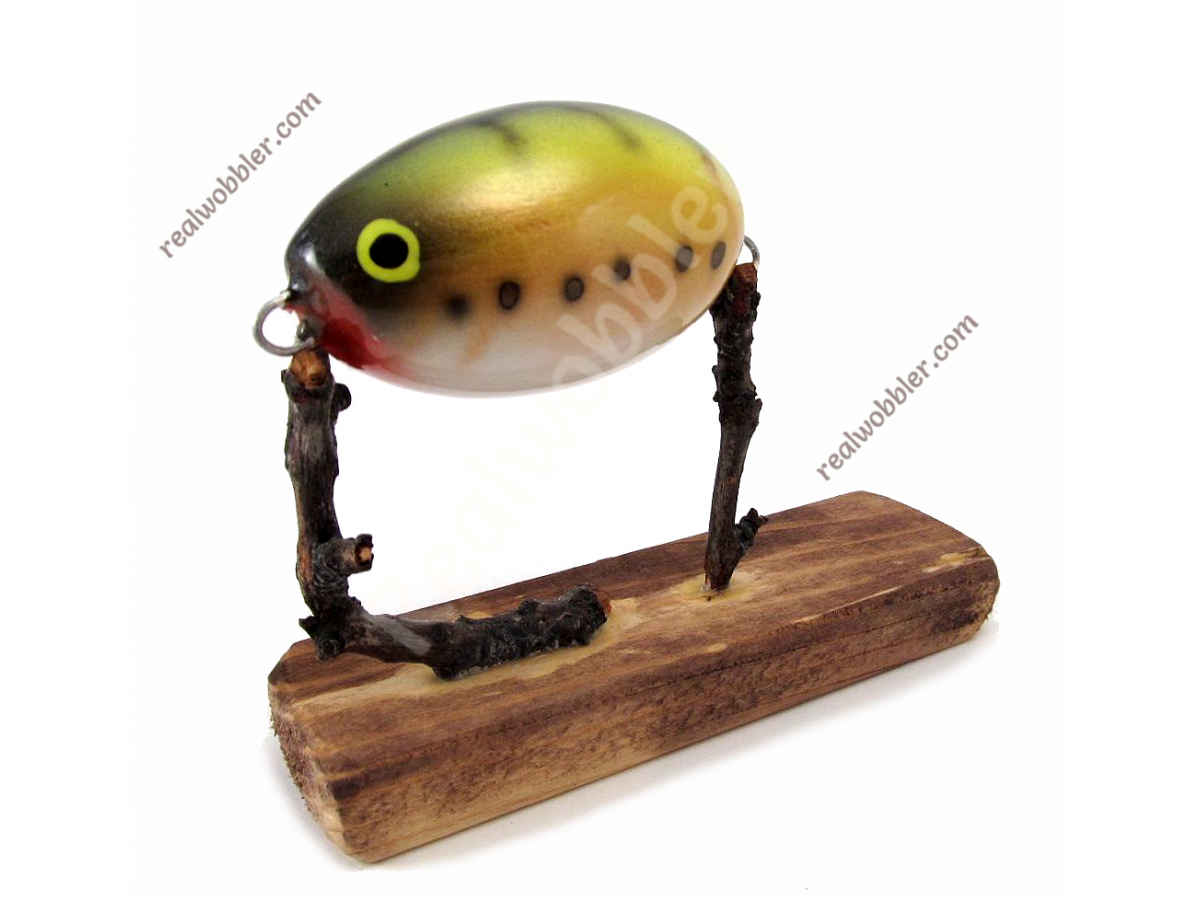 Remove this product from my favorite's list.
Add this product to my list of favorites.
Topwater Belly Lure Yellow M
Often predatory fish attack floats, bombarda floats, and buldo fishing floats. The Realwobbler Slider Belly Lures have been created with the aim of making these attacks successful. The swimming action of these lures imitates the movement of frog, mice, and bugs on the water's surface. Specific waves are formed by their movements, similar to those of different small organisms swimming on the water's surface. It's exactly this swimming action that fires up predatory fish.
These handmade surface lures are best for largemouth bass, catfish, flathead, pike, asp, and other predatory fish species in freshwater. They are also suitable for nightfishing in saltwater for bluefish, striped bass, sea bass, barracuda.

As all Belly Lures are custom made, there are differences in their sizes, shapes, and decorations. Their features are:
Bodies: from durable poplar wood.
Lacquer coverage: 2-step varnish applying 2 coats of lacquer on each step.
Body length: 6 - 7 cm / 2.36" - 2.76".
Circumference of the widest part: aprox. 10 - 12 cm / 3.94" - 4.72".
Weight: 18 - 21 g /  0.63 - 0.74 Oz.
Floating.
1 hook.
Price: 19.95 Euro
22.49 USD
Ref.: 00137