Remove this product from my favorite's list.
Add this product to my list of favorites.
Handmade Crankbait "Retro Perch Yellow Slim S 10"
Best handmade wooden crankbait for the fishing ofpike, zander, asp, bass, sea bass, barracuda, blue fish and other big predatory fish species in fresh and salt water.
Each crankbait was tested in strong current in a river. Thus, its perfect swimming action is guaranteed.
Features
Bodies: durable poplar wood.
Solid lacquer coat.
Size: 10 cm / 3.94".
Weight: 10 g / 0.35 Oz.
Diving depth: ca. 0.5 m / 1.5'.

Floating.
Different sizes are available or can be elaborated upon request.

To order please contact us and let us know which lure you would like to have!
Price: 24.70 EUR
Ref.: 00248

Out of stock
30 other products in the same category:
More info
Cristian Neagu from Zimnicea, Romania, received his Realwobbler lures yesterday. He went to test them today and here is the result and what he shared after his outing:


"Thank you very much for the lures! Here is the first fish I caught. After this I caught a few more asp. Fish were caught on February 27 on the Danube in the port of Zimnicea on the Perch yellow lure."


We thank Cristi too and wish him a lot more catches in the future!
                                                                                                                                                                                                        February, 27th, 2022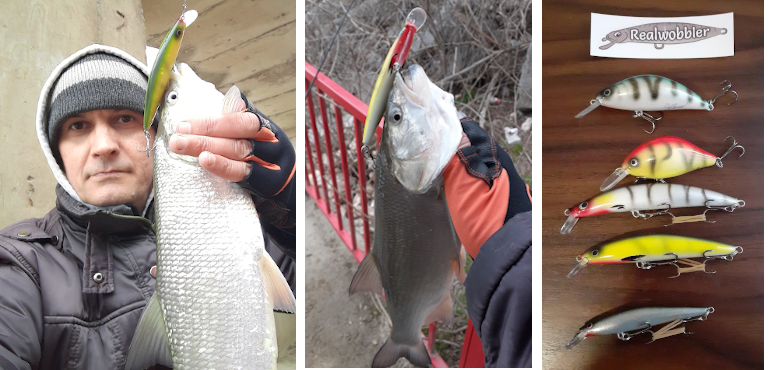 Okan Ahmedov from Haskovo, Bulgaria, shared with us a few pictures and a short clip on his catch last Saturday. Here is what he told about his outing and the Retro Perch Slim S 10 crankbait: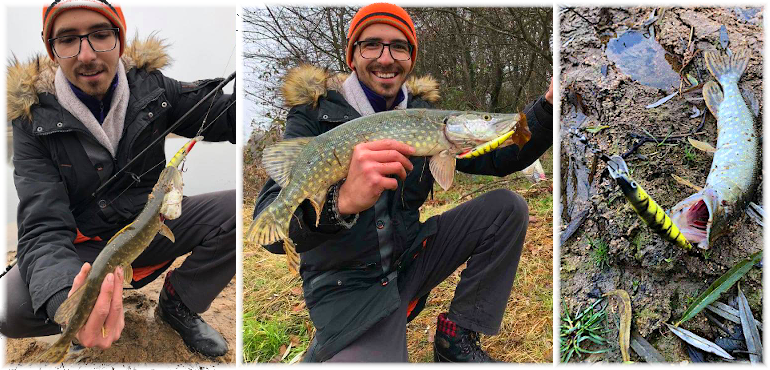 "Today I caught a few pike on Realwobbler pearch, I tried all kind of lures but only this one proved to be the champion of the day. I am very pleased with the result and the game of the crankbait."
December, 2020