Remove this product from my favorite's list.
Add this product to my list of favorites.
Big Belly Lures Pack - A Perfect Gift for Spinning Angler
The Belly Lures are innovative topwater lures that have been created by our lure maker Tsetso only recently in March 2015. That is why, they are the best gift for any spinning fisherman.

The swimming action of the Bellies imitates the movement of frogs, mice, small birds, and bugs on the water's surface. Specific waves are formed, which fire up predatory fish.

These are effective to fish for catfish, musky, black bass, pike, asp and other predatory fish species.

See some fishing results with them on our YouTube Channel, Instagram Profile or Facebook Page!

Improve your fishing experience with them!
If you need a customized pack*, just let us know and we will prepare it for you! You can choose any of the Realwobbler Painted Lures for your box!
If you are looking for an original gift for fisherman, this set ist a perfect choice. The lures are offered in a nice wooden box over red velvet cloth. This way, a WOW-effect is guaranteed. But it won't end up there! When your fisherman goes fishing with them, then he will have even more WOWs, because he will catch a lot more fish with them. Additionally, he will have a lot of fun.

Price: 84.90 EUR
95.90 USD
If you are looking for more gift options or a more economic solution, please check out our video below for the different options and contact us to discuss your choice/ idea or to make you you an offer.


*Price may vary accordingly.
Ref. 00162

Out of stock
22 other products in the same category:
More info
 More ideas for a creative gift ideas for fisherman you can see here:
FEATURES:

Bodies:  from durable poplar wood.
Lacquer coverage: 2-step varnish applying 2 coats of lacquer on each step.
Floating.
1 hook.
Belly Lures from left to the right:

1. Body length: 7.5 cm / 2.95".
Weight: 20 g /  0.71 Oz.
Circumference of the widest part: 11.2 cm / 4.41".
2. Body length: 5.5 cm / 2.17".
Weight: 20 g /  0.71 Oz.
Circumference of the widest part: 12.5 cm / 4.92".
3. Body length: 5.5 cm / 2.17".
Weight: 13 g /  0.46 Oz.
Circumference of the widest part: 10 cm / 3.94".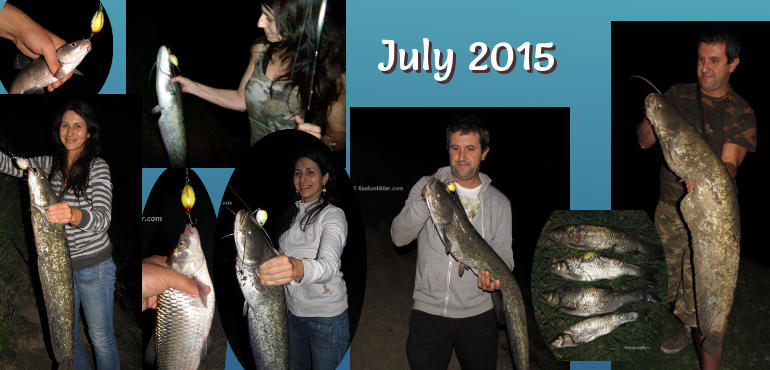 Catching a catfish on Belly Nº 2