Painted Popper Lures

There are 6 products.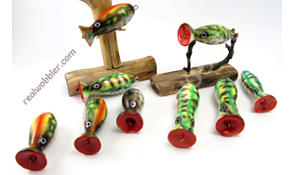 The effective Realwobbler Painted Poppers are top water lures, hand-made from durable poplar wood and hand-painted with aerograph. They are perfect for fishing in the spring and summer season, when predatory fish feed on the water's surface. These lures have various decorations, and their colors have been inspired by those of frogs, spiders, caterpillars....
Show