Jointed Lure S with Nase Fish Skin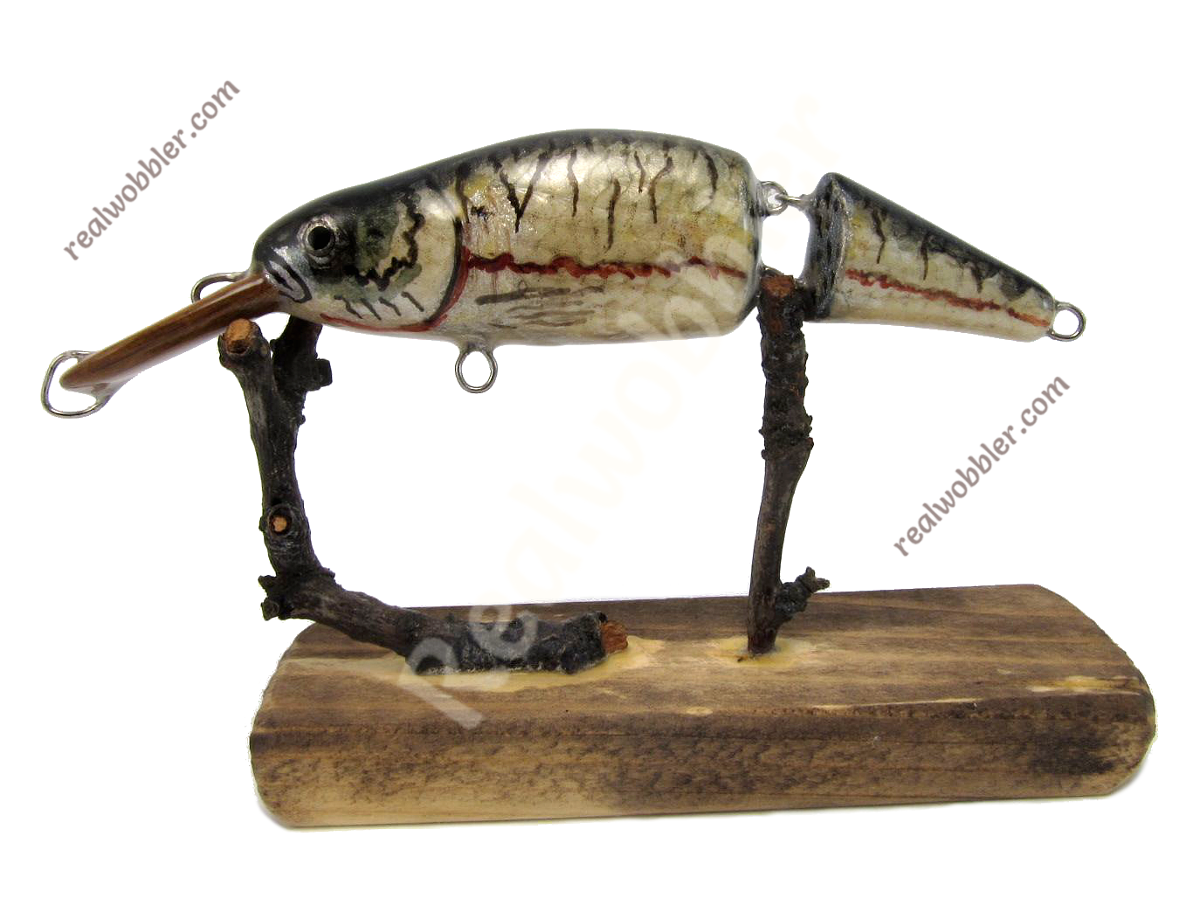 Remove this product from my favorite's list.
Add this product to my list of favorites.
Jointed Lure S with Nase Fish Skin
This lure is a completely handcrafted unique masterpiece, and is the only existing one in the world with these features: shape, weight, swimming action, hand painting, fish skin. Its body is elaborated from durable poplar wood; what is more, it is covered by real fish skin from Nase fish. To ensure its excellent swimming action, it has been tested in a river, under the influence of the natural water and environment.
Another feature of the lure is a piercing attached on the front end of its lip. This is intended to absorb the shock from the various strikes on rocky or sandy bottoms, and helps protect the lacquer coverage of the wooden lip from damage. With this innovation we have created for you a very durable lure, which offers you the freedom to use it to fish even in spots with rocky bottoms.
Due to its natural appearance and lifelike swimming action, this hard bait lure is highly effective for the catching of many different species of predatory fish in freshwater. Fishing with this Realwobbler lure is a real pleasure, which will help you increase your catches and enjoy fishing even more.
Size: 11.6 cm / 4.57 ".
Weight: 14 g / 0.49 Oz.
Skin: Nase fish.

Floating.
Diving depth: about 1 - 1.5 m / 3.25' - 5' .

Fish successfully for catfish, pike, asp fish, walleye, black bass, big chub and other predatory fish in freshwater.

Highly effective for casting and trolling.