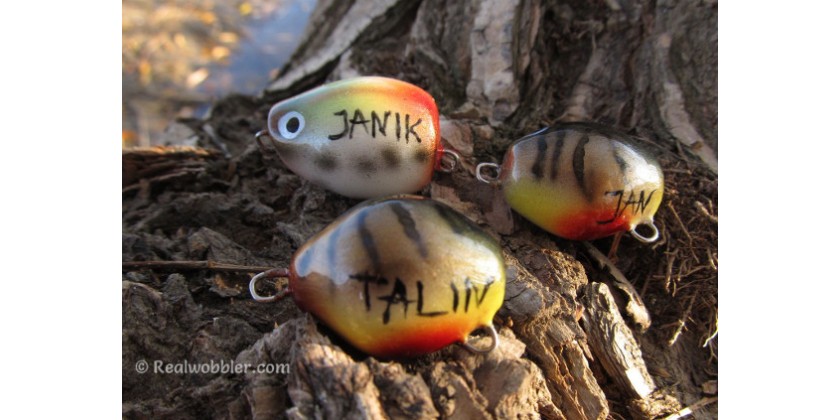 Best Gift for Fisherman - Effective Personalized Lure
Ever wanted to catch a fish on your personalized lure? Or maybe you are looking for one as a gift?

In any case you are in the right place!

We write a name or a short text on suitable effective handmade lures Realwobbler.

All you have to do is choose your favorite painted crankbait and tell us what the inscription should be. Or let us offer you. We will offer you a lure according to your target fish and it will be the most suitable for you or your angler! Later, we will present you the inscription for approval. If you like it, we move on to the next essential step, especially if the lure is a gift, namely - the packaging! We will offer you a nice cardboard gift box and a beautiful wooden box with red velvet fabric.

The personalized lure will surely surprise your fisherman! Because, of course, the inscription will be made especially for him and such are not sold in stores!

So, don't think about it anymore!


Contact us

and share your wishes with us!

We will do the rest!