Painted Topwater Lures

There are 30 products.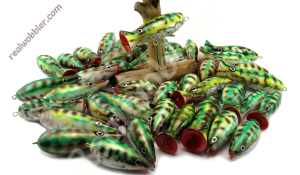 The handcrafted and painted with aerograph Poppers, Sliders and Bellies from Realwobbler are top water lures that will help you achieve the maximum results for your fishing during the warm season. They are perfect for both day and night fishing in the spring and summer periods when the majority of predatory fish feed on the water's surface. Part of their diet consists of frogs, mice,...
Show